SPRINTURF – EXCLUSIVE TURF PROVIDER FOR COLORADO NATIONAL SPORTS PARK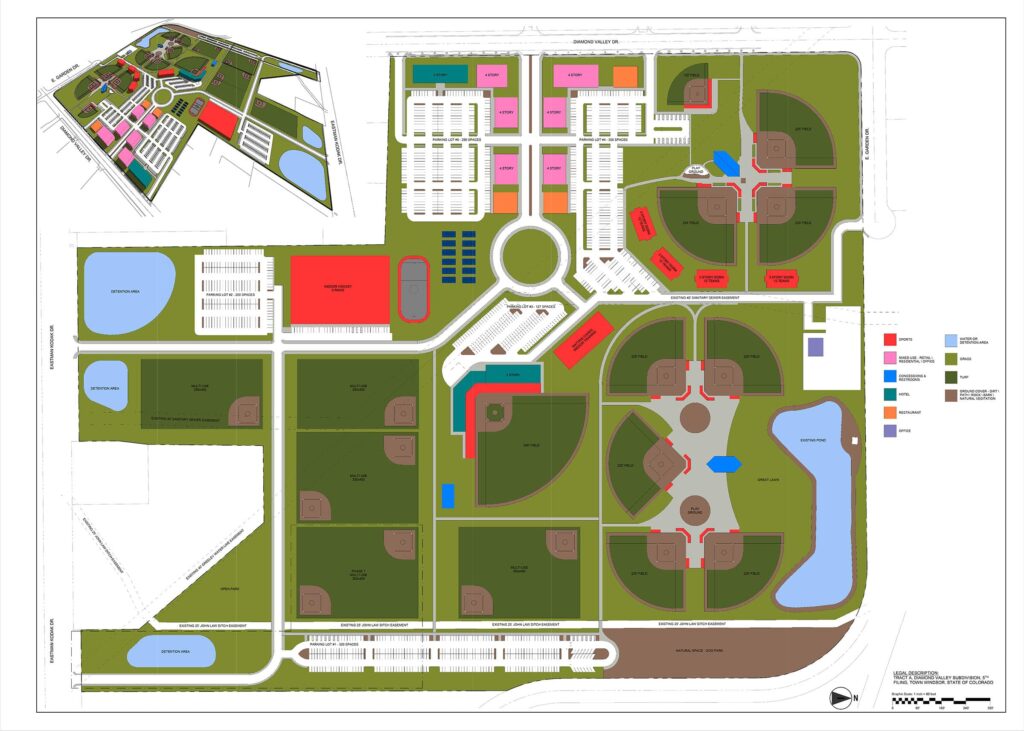 Daniel Island, South Carolina, December 13, 2018 – Sprinturf, LLC is very proud to announce they have become the Exclusive Turf Provider and Partner for the new 100+ acre Colorado National Sports Park, in Windsor, Colorado. The new sports park will host 48 Sprinturf playing surfaces that will cater to a variety of sports, including: football, soccer, lacrosse, baseball, and softball. CNSP, located just outside Fort Collins, is perfectly positioned to serve Denver and Cheyenne, as well as sponsor and host national sporting tournaments starting in 2019.
"We chose Sprinturf for this project because of their history of quality and experience with multi-field facilities," said Steven Chasteen, Construction Manager and representative for the developers of CNSP. "We trust their product and record for on-time delivery." The Colorado National Sports Park plans to include shopping, hotels and restaurants, in order to make this a "Play and
Stay" location, appealing to families as well as athletes.
"We're excited to partner with an organization like Colorado National Sports Park and can't wait to get started and complete the first 12 fields in 2019," said Justin Reddy, President of Sprinturf.
About Sprinturf, LLC: Sprinturf is a national turf company headquartered in South Carolina with
fiber and turf manufacturing facilities in Alabama and Georgia. Sprinturf has been in business since
1998 with over 2000 installations throughout North America. Sprinturf is committed to U.S. investments and jobs with one hundred percent of their jobs and investment in the United States.