AMERICAN SPORTS BUILDERS ASSOCIATION AWARD-WINNING FACILITIES WITH SPRINTURF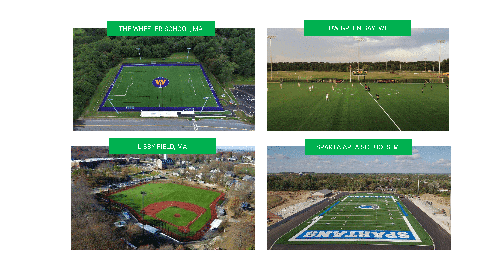 Daniel Island, South Carolina, December 12, 2019 –
Sprinturf, LLC supplied synthetic turf for four (4) projects that recently received the 2019 American Sports Builders Association (ASBA) Distinguished Field Facility awards in the Fields Division – Sparta Area Schools Football Stadium in Sparta, Michigan; University of Wisconsin Green Bay Soccer Field in Green Bay, Wisconsin; The Wheeler School Farm Field 1 in Seekonk, MA; and Libby Baseball Field in Weymouth, MA.
Justin Reddy, President of Sprinturf, said "this has been a great way to close out the year. It's an honor to have not only one, but four of our fields featured at these amazing facilities. We've had excellent partnerships this year and we look forward to being involved in more award-winning projects."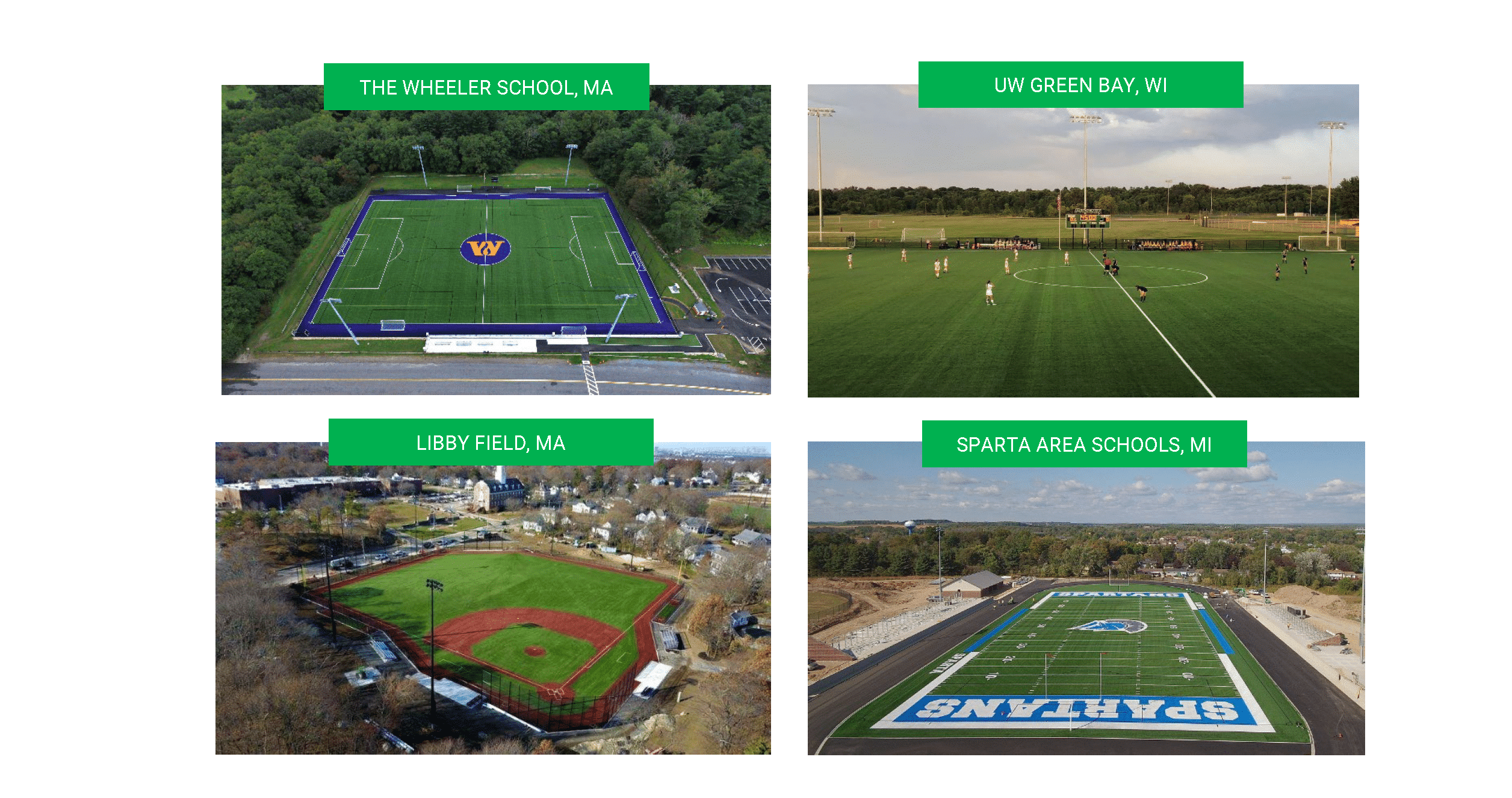 About Sprinturf, LLC: Sprinturf is a national synthetic turf company headquartered in South Carolina with fiber and turf manufacturing facilities in Alabama and Georgia. Starting with the resin pellet and ending with the installed field, Sprinturf is a one-stop shop. Sprinturf has been in business since 1998 with over 2,000 installations throughout North America. Sprinturf has 100% of their jobs and investment in the United States.