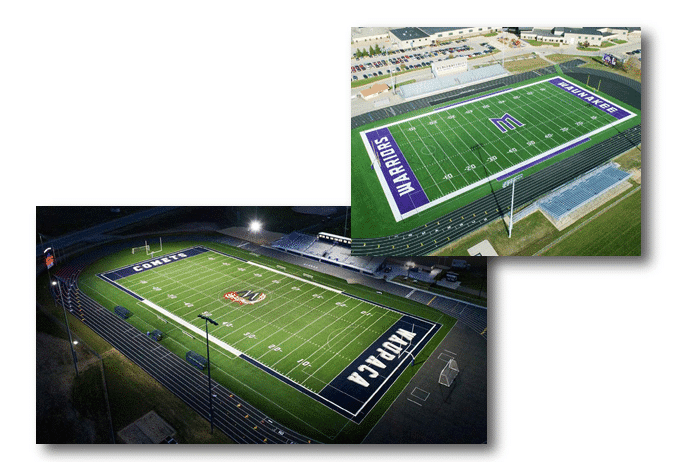 15 Feb

Sprinturf Provides Turf for Two American Sports Builders Association Award Winning Facilities

Daniel Island, South Carolina, February 15, 2019 –

Sprinturf, LLC provided turf for two projects that recently received American Sports Builders Association (ASBA) awards – Waupaca high school and Waunakee high school, located in Wisconsin. Rettler Corporation, the GC for the projects, received the awards for excellence in design and construction.

Mat Steinberg, sales representative for Sprinturf, said "it's an honor to have our fields featured at these amazing facili- ties. Rettler Corporation was a great partner and we look forward to doing more award-winning projects, in the future."

About Sprinturf, LLC: Sprinturf is a national turf company headquartered in South Carolina with fiber and turf manu- facturing facilities in Alabama and Georgia. Sprinturf has been in business since 1998 with over 2000 installations throughout North America. Sprinturf is committed to U.S. investments and jobs with one hundred percent of their jobs and investment in the United States.