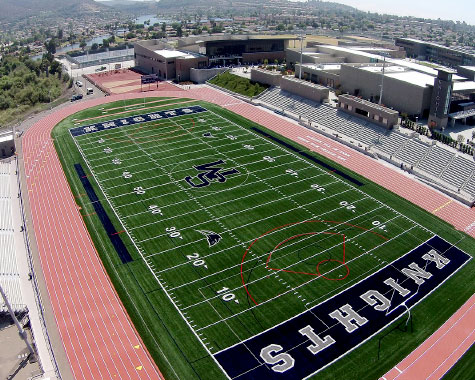 27 Oct

SPRINTURF Executive Vice President is a Certified Field Builder – Synthetic Turf

ATLANTA, GA (PRWEB) APRIL 17, 2015

SPRINTURF is pleased to announce that Bruce Cheskin, the Executive Vice President of SPRINTURF, is now a Certified Field Builder – Synthetic Turf. Hosted by the American Sports Builders Association, the designation is among the most prestigious in the industry, and it establishes Cheskin as one of the best synthetic turf builders in the country.

"We are extremely proud of Bruce," said John Bogosian, COO of SPRINTURF. "It is a tremendous achievement to be an ASBA certified builder, and one that does not come easily. We are excited to have one on our team."

Only a handful of field builders are certified by the American Sports Builders Association. In order to become certified, the builder must have a minimum of three years' experience in the sports field construction industry, and prove working experience in project planning, project administration, site, sub-grade and base work, field surface and marking and maintenance. In addition, they must provide three professional references and pass a comprehensive exam on field construction and maintenance. While it is not an easy to feat to earn this certification, it does determine which builders are the best in the industry, and which ones can be trusted with a project.

The American Sports Builders Association has three different levels of certification: certified tennis court builders, certified track builders and certified field builders. Certified Field Builders are then further categorized into natural turf and synthetic turf to help distinguish specialists in the industry. Bruce Cheskin is a Certified Field Builder – Synthetic; so when it comes to installing artificial turf athletic fields, he is a leading industry expert.

About SPRINTURF

SPRINTURF, founded in the late 90s and acquired by Integrated Turf Solutions (ITS) in 2010, is the first fully integrated polyethylene turf company in North America to offer a full range of artificial turf products. SPRINTURF has more than 1,000 turf installations in leading sports programs, colleges, universities and professional athletic teams across North America and abroad. Its high-performing, dual-yarn systems are manufactured in the USA at SPRINTURF facilities in Alabama and Georgia, and SPRINTURF certifies all of their artificial turf products to comply with the USCPSC lead standards set for toys. SPRINTURF is the only company in North America that extrudes 100% of its fibers in-house and in the USA. More information about the company can be found at ww.sprinturf.com.